ASSP User's Guide


Viewing SPAM box in Outlook using IMAP account

Your SPAM box is the folder "spambox" under your "Inbox" folder of your IMAP account. It will look like this: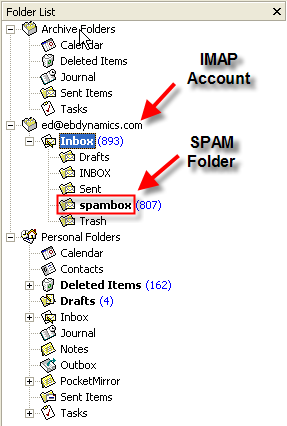 If you can't see the folder list, you can display it by selecting "View/Folder List" from the menu. If it is not there you will need to go to "Tools/IMAP Folders..."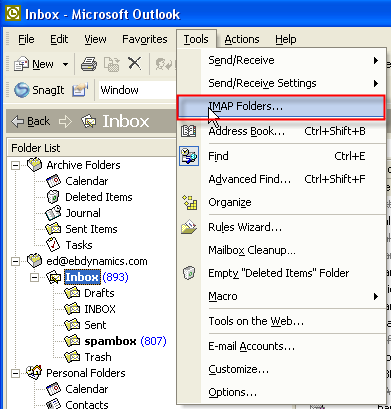 Then hit the "Query" button to bring up the folder list.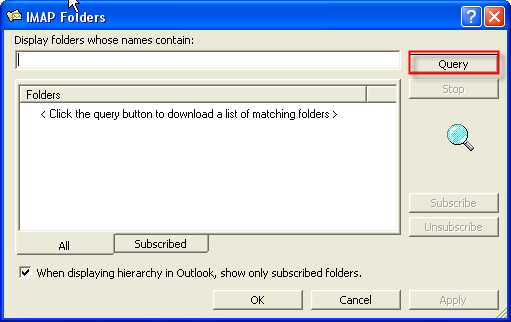 Once folder list is visible, select "inbox.spambox" and click on "Subscribe". Click "Apply" and "OK" and "spambox" will appear is your folder list.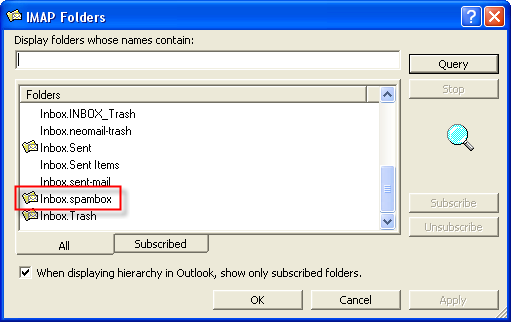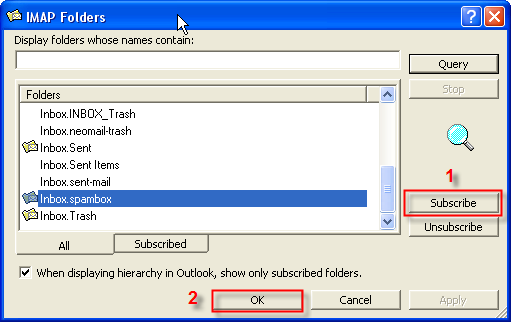 How to whitelist an email address
If you want to whitelist an email address i.e. myclient@myclientdomain.com send1 an email to assp-white@yourdomain.com and put the email myclient@myclientdomain.com in the body section.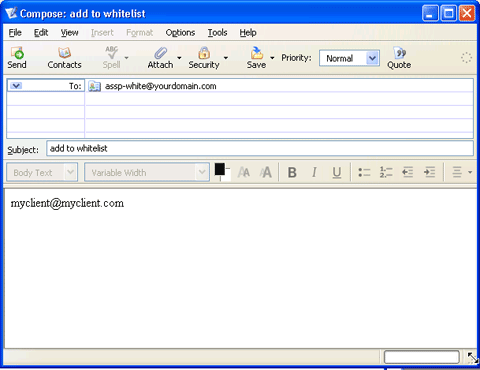 In a short time you will receive a whitelist confirmation (Whitelist Addition Report).
The whitelist will be reloaded on your mailserver. Whitelisted email will bypass every email filter.

1 You must send this email from a valid @yourdomain.com email account and use the smtp mail.yourdomain.com. Also please be sure that "My outgoing server (SMTP) requires authentication" is checked on your email client (smtp advanced settings).

Managing SPAM in Webmail
You can also whitelist and blacklist SPAM in using webmail. To do this using Horde, check any message you want to mark as SPAM and click the "Blacklist" button just above the message list. Alternatively, you can view the "spambox" folder, and mark any email as not SPAM by checking the message and clicking on the "Whitelist" button above the message list.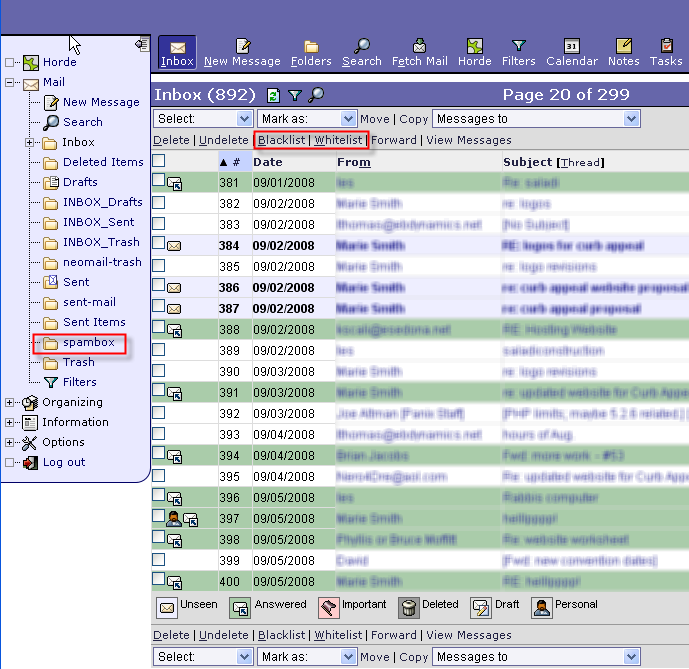 Controlling Basic ASSP Functions from the CPanel
You can turn filtering on or off, and turn message delaying on or off from the CPanel. Once you log into the CPanel, you can click on the ASSP icon as shown below: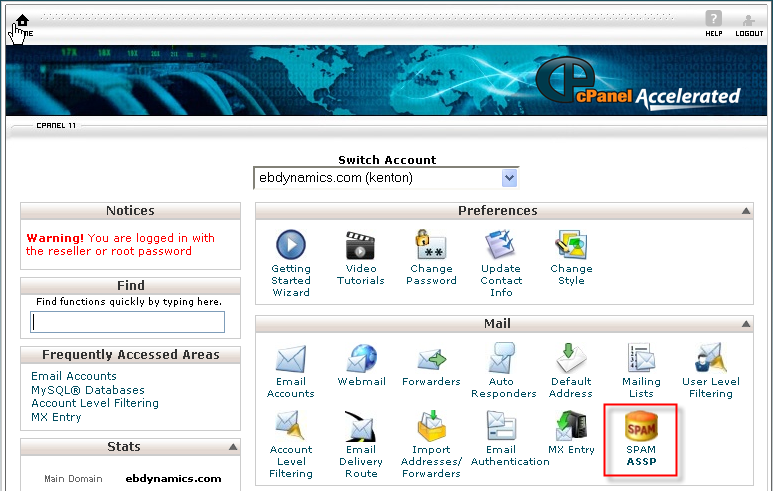 Once in there you may enable or disable filtering. We strongly recommend that you don't disable filtering unless there is some emergency where you are having extreme difficulty getting a critical email. If such an emergency does arise, please re-enable filtering when your emergency has passed. In fact, the default installation for ASSP does not even allow the user to disable it. Silver Dolphin Solutions, LLC has provided this capability as a special courtesy to its customers.
ASSP also has a powerful anti-SPAM feature called "message delaying" also know as "greylisting". This feature can block as much as 95% of all SPAM. It works by making the server that your domain is located on appear to be locked up. Since SPAM bots are designed to blast many email addresses with SPAM and are not all that much concerned about any particular email address, the SPAM bot will give up after one try. If ASSP thinks that a good email might be SPAM, it will get delayed for a bit, but once the genuine mail server retries, the good email will be delivered. Note: If you decide to use this feature, some emails can be delayed significantly until ASSP has a chance to build a database of SPAM and good emails coming into your account.