Click here to download and install the ODBC connector for MySQL. Follow the instructions of the setup program accepting all defaults.
Then open the control panel and double-click on Administrative Tools as shown below:
Double-click on Data Sources (ODBC) as shown below: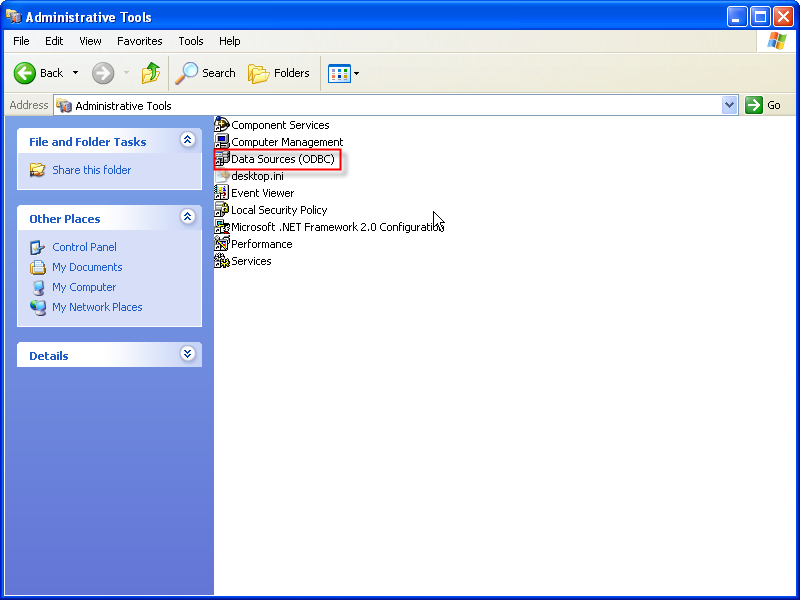 Double-click on Add... to create a new data source connection.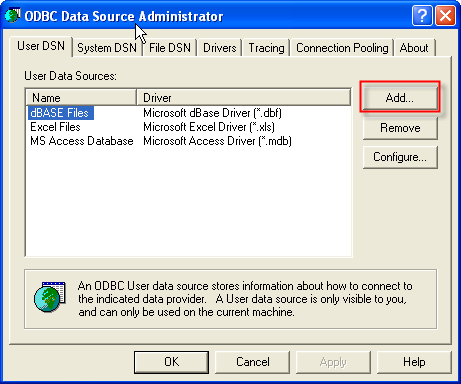 Select MySQL ODBC 5.1 Driver and click Finish.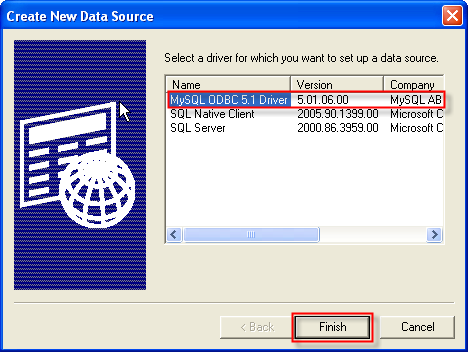 Fill in the Data Source Name, Server, User, Password, and select the Database as per your server connection information. Click OK to save the connection.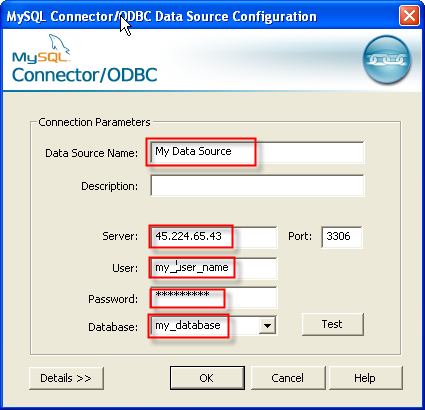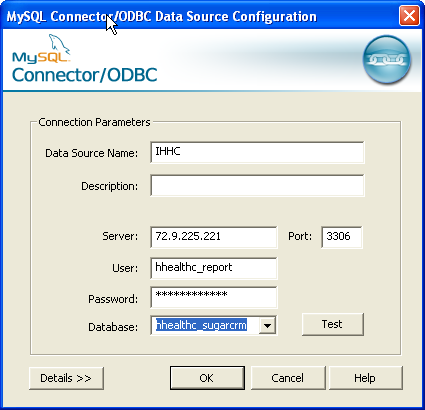 Click OK to finish and close the administrative tools and control panel.